Sorry, there are no products in this collection
There is more to Discover Y'all
Gift Cards & MOre

Don't know what to give someone? Coffee is always the best idea. Click here to see our Gift Card and Gift Box selections at Southern Coffee Services.

Shop Gifts

Site-wide promotion

Use this section to promote content throughout every page of your site. Add images for further impact.

Button label
Cups & Affiliated Products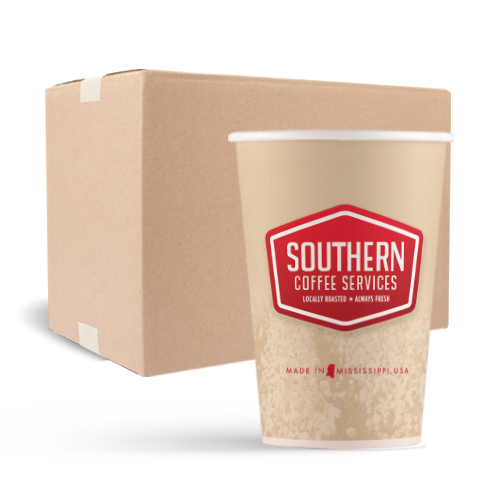 Southern Coffee Services provides you with everything you would need for your beverage service.  Creamers, Sugar & Sweeteners along with premium cups and lids make your coffee service convenient and fully stocked.
Connecting your business to our community in Lexington, Mississippi.
When you partner with Southern Coffee Services, you are getting more than just great coffee. You are connecting to the work we are doing right here in Lexington, Mississippi. Customers value business that work with local providers and Southern Coffee Services is Mississippi's premier coffee roasting and service company. Call us and see how we can serve y'all.
Looking for Beverage Service? Call us at (800) 795-3075
Opening a new Business?
Southern Coffee Services can help you with Office Coffee Service, Restaurant Beverage and Cafe Coffee Services. Click below to learn more.
Learn more
Looking to switch to Southern Coffee?
We can make it easy to switch to our Coffee & Tea Services. We may even include the equipment!
Contact us
Want direct service?
We operate a route that covers Mississippi. In addition, our distribution partners help us cover the rest. See about direct delivery to your location.
Contact us
CALL (800) 795-3075 TO SPEAK WITH SOMEONE TODAY!